Fame MMA Gets Tokenized – See How To Buy The FAME Token Now!
In this post, I talked about FAME token, the hottest project yet in the Tenset Gem LaunchPad (TGLP). 
If you're into sports, then you will be familiar with Fame MMA, a popular organization for freak fight shows.
As of April 2022, its YouTube Channel is worth $1.6 million dollars with 1 million subscribers, 262 million views, and 502 videos.
Interestingly, this well-to-do company is launching its token – FAME on TGLP.
The sweetest part is that you have the opportunity to get this token early before it starts skyrocketing in price.
Keep reading and I'll show you how.
---
Post Summary
Click on any item above to read its details immediately.
---
1. Fame MMA Overview
FAME MMA is the biggest world freak fight and a premier combat sports organization in Europe.
It hosts mixed martial arts events for celebrities, personalities, top influencers, and famous professional athletes. 
Wojciech Gola founded the organization in 2018.
So far, it has run 13 large events, building a strong name for itself and an impressive business model.
Little wonder why it has millions of followers across social platforms like Youtube, Instagram, Facebook, TikTok, and Twitter.
Interestingly, Fame MMA has decided to tokenize and join the Tenset Launch Platform.
The goal is to take advantage of the rapidly growing crypto sector and boost community engagement via the issuance of FAME tokens. 
Also, it is an opportunity to expand the Fame business model and attract strategic partners.
The FAME token will power the entire ecosystem, serving many use cases like  Pay Per View (PPV), gaming, staking, marketing, fighter salaries, merchandise, franchising, etc.
Let's talk about the platform where it'll be launched in the next section. 
Read on!
---
2. FAME Token Launch On TGLP
Fame MMA is the 4th project on the Tenset Gem launch Pad (TGLP).
According to Coingecko, TGLP is the number one launchpad by market cap. 
In less than one year, the only 3 projects launched on the platform – Metahero, Kanga, and Everdome have done a combined total of over 300X.   
Fame MMA which is the next project appears to have a higher potential. 
Moving on, I explained the tokenomics of FAME.
Keep reading!
---
3. FAME Tokenomics
The FAME token is a BEP20 token based on the BNB Smart Chain.
Out of its total supply of 10 billion coins, 5% was sold in the private sale.
10% was allocated for public sale via TGLP while Games and Staking received 25%.
The rest 60% will go to among team, employees and advisors, contracted fighters, decentralized and centralized exchange listing and liquidity, franchise system, company reserve, and so on. 
However, all the allocations have a vesting period of 1- 2 years.
Find more details below:
Notice that the public sale has a vesting period of 360 days.
It then means that if you buy at the public sale, you will receive 10% of your purchase on the listing date and the remaining 90% will be spread across the next 360 days. 
This is done to ensure the stability of the token upwards. 
To learn more about this token, you can read the Whitepaper from the official website, Famemma.io  
Let's now see how you can buy this token.
Tag along!
---
4. How To Buy FAME Token
There are two ways:
1. Firstly, if you are a TGLP subscriber, you can buy the FAME token from the launchpad before the coin is listed for public sale.
The minim amount you can buy is 2.7 BNB or $1000
You have from now to 27th April 2022 to make the purchase.
2. Secondly, if you're not a TGLP subscriber, you'd just wait for the coin to be listed on exchanges by 29th April 2022.
The plan is to list the coin on two Tier 1 exchanges but we don't know which ones yet.
Rumour has it that Binance and OKx are the proposed exchanges.
Nevertheless, I'll keep you posted. 😉
Now, is the FAME token worth your money?
Scroll to the next section to know what I think.
---
5. Is FAME Token A Good Investment?
I believe it is because: 
Metahero and Everdome have partnered with Fame MMA.
Not only that, they are sponsoring Athlete Robert Karas in the coming FAME MMA 14 gala (May 14th, 2022).
Robert Karas holds the world record for the double, triple, and quintuple Iron Man Race.
Furthermore, the celebrities attending and competing in this event have a combined social reach of over 15 million followers.
That's a wide reach for the FAME token and possible adoption too. 
Also, the entire Fame team has been scanned by the Metascanner (Metahero's product).
And the Travelling Scanner will be in tow to all Fame MMA events, scanning everyone in its path. 
Talk about unlimited support from the Metahero team. 
Again, Fame MMA is the largest freak fight federation in the world.
It is the no.1 topic on central Europe's social media and one of the most popular polarizing events in MMA entertainment.
And as such, it has a large international community both inside and outside of the crypto space who are ready to support the token initiative.
Additionally, FAME is launching on Tenset, the top launch Pad by market cap.
This will give it leverage to scale in the crypto space.
Moreover, it is getting listed on Tier 1 exchanges in a few days. Superb!
Don't take my words for it though. Do due diligence before investing in this coin.
---
Special Offer…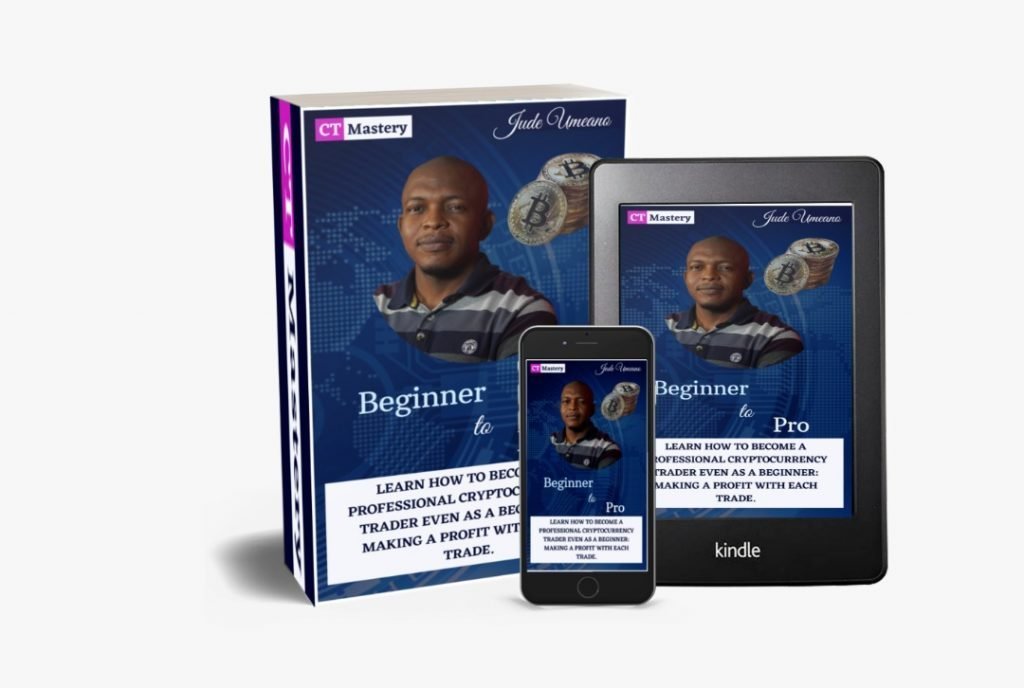 Enroll in our Crypto Trading Mastery Course to learn how to trade cryptocurrencies profitably. Go to www.ctmastery.com.
You can also join our Telegram community at https://t.me/ctmastery
---
6. Conclusion
This is where I'll draw the drapes in our discussion on the FAME token. I hope it was worth your time.
FAME looks like the next big deal because the founding body already has a large following and mass adoption is likely.
So, tell me in the comments, will you buy the FAME token?
Perhaps, you still have questions on this project, feel free to drop them as well.
Before you go, please share this post with your friends. Thank you!
---
You may also like…