How to Buy Bitcoin in Developing Countries
With the goal of decentralizing banking and finance, cryptocurrency has become
the figurehead in sustainable development in many developing countries.
That shouldn't be hard to understand, seeing how it evens the playing field for
disadvantaged countries.
That's not to say that cryptocurrency is the end-all-be-all answer to development.
That being said, with the right know-how, it can surely boost growth and financial
capability for those who would otherwise be left behind.
---
Trading Bitcoin
In the past, the niche nature of cryptocurrency made it a challenge to securely and
efficiently transfer coins for cash.
These days, you can expect a lot of options allowing both old and new traders to buy bitcoins easily.
Generally, you can expect your options to fall under these two categories:
Traditional Exchanges
This is what you might expect to see if you're new to the scene.
In a traditional exchange, a buyer is matched with a seller via a company's books, which is somewhat how we would do it in the physical world, albeit with a few differences.
Here, anonymity and privacy take the front seat, making sure that all parties involved feel secure in their secrecy.
Along with the user-friendliness of these exchanges, they tend to be the reason why this is the most common way for people to get into crypto trading.
Combine all that with the speed at which these transactions are facilitated
and it really is easy to see why these could be the most popular option for casual
traders.
Unfortunately, there are more than a few downsides to this.
Considering how popular these exchanges are, they tend to become targets for hackers to try stealing from.
This tendency is what gave crypto a bad name at the start, making it hard for
people to trust the system.
Another downside is that these services and conveniences can get pretty expensive
when it comes to fees paid.
That said, a lot of experienced traders eventually facilitate their trades elsewhere.
Peer-to-Peer Platforms
While the idea might scare the inexperienced, the peer-to-peer model of trading
cryptocurrencies is one of the main drivers of Bitcoin's creation.
Since Bitcoin was meant to decentralize finance, it only makes sense that trades are made between end-users and not through a monitored exchange.
That said, trading on P2P platforms like Paxful still has benefits absent in casual
trades.
For example, say you receive an offer to trade at excellent rates through a
Discord crypto channel.
While the absence of fees might be tempting, the problem is that there is no security in the trade.
If that trade had been done on Paxful, its secure escrow could have at least given you some peace of mind.
Another benefit of P2P platforms is the flexibility they offer with payment methods.
Given that these platforms depend on what methods are available to their users,
they will normally try to offer as many as possible to make sure that users' needs are met.
Building off that point, this usually means that these platforms are more accessible
than the traditional methods, making this easier for developing or underbanked
areas.
The downside here is that since there is less monitoring on the part of the platform,
you will have to learn how to be critical of any offers you see.
That said, you can expect to see smaller fees per transaction.
---
How to Buy Bitcoin in Developing Countries
Now that we understand what makes these platforms different, we should be able
to start talking about how we can buy Bitcoin.
One of the first things you should have when you start is a Bitcoin wallet. After all,
this is where you'll be storing your cryptocurrency.
Bitcoin wallets can vary, with some of them functioning in a physical capacity while others are software-based, with the best Bitcoin wallet dependent on the needs of the user.
If you're buying Bitcoin following the traditional method of trading, you will be
limited by your banking options as underbanked areas may have difficulty in
participating in these trades.
This is where the benefits of P2P platforms come in.
Paxful, for example, offers almost 400 different payment options, meaning users can buy Bitcoin with virtual debit cards, gift cards, or the like.
---
Buying Bitcoin on Paxful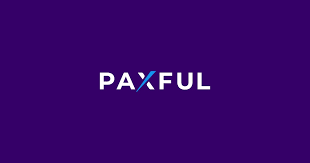 To help you get started with your trading, here are the general steps you have to
follow to get started with Paxful.
If you don't have an account, create an account on Paxful. This gives you a free
crypto wallet as well. Don't forget to verify your account to unlock perks for
your account.
Choose your preferred payment method.
Click on 'Find Offers'.
You'll then be led to the offers page. Take your time going through the list.
Remember that you can use filters to narrow down your search.
Once you find an offer that interests you, you can click 'Buy' to see the offer in
more detail. Pay attention to things like the seller's verification and reviews
from previous transactions.
Assuming everything is in order, click 'Buy now' to continue to the next step.
This will begin the transaction starting with a chatbox between you and the
seller. Remember to be professional and courteous.
Once you've fulfilled your part of the deal, click on Paid. The seller will then
verify on their end whether they've received the payment.
Once the seller has verified the payment, the Bitcoin will immediately be
released from the escrow and transferred directly to your Paxful Wallet.
And that's all there is to it!
---
Buying Bitcoin doesn't have to be difficult!
The point here is that cryptocurrencies are meant to grant financial freedom,,
especially for developing countries.
If traditional banking is required to participate, then the goal seems to be forgotten.
It will mean that you will have to do your own research but these days, what doesn't?
At least, through P2P platforms like Paxful, you really know what's going on behind the scenes.
With all that, it should be easy to get started with your crypto trading
today!
*The content of this article is for informational purposes only, you should not
construe any such information or other material as legal, tax, investment, financial,
or other advice.