How To Buy BTC With Naira And Also Get A Naira Loan With Crypto
This is a review NaijaCrypto.
It is a crypto exchange that offers users a plethora of tokens, the ability to buy crypto with their local currency, free crypto earnings, and many more.
Now, if you live in Nigeria, you would love to use this exchange.
This is because it allows you to trade naira directly for cryptocurrencies without going through the hassle of P2P.
Read to the end of this review if you want to learn more about this exchange.
---
Post Summary
This is what I will cover:
Click on any item above to read its details immediately.
Let's dive in!
---
1. What Is NaijaCrypto?
NaijaCrypto is an excellent cryptocurrency exchange built for all crypto enthusiasts.
It is based in Nigeria and was founded by Chiagozie IWU in April 2019.
As already mentioned, on the exchange, users can easily buy and sell cryptos for fiat currencies.
This would be more beneficial to Nigerians because of the current crypto ban.
In addition, it offers a variety of blockchain products, including staking, futures, etc., and multiple cryptos that have been carefully vetted.
NaijaCypto has processed over $30 million in trading volume since its inception. Impressive!
Find out NaijaCrypto's cool features below!
---
2. Features Of NiajaCrypto
Advanced trading tools
Integration of Paystack
Collateralized loan
Fiat trading pairs
Mobile App
Virtual money
Advanced Security
Blog
Academy
Continue reading!
---
3. Products And Services
NaijaCrypto offers the following services:
Instant Buy & Sell
Exchange
Finance
Competition
Card Management
IEO Launchpad
Wallet
(a) Instant Buy & Sell
This is the OTC section of NaijaCrypto where you can buy/sell almost all the supported cryptos for your local currency.
It is best for newbies who do not understand the technicalities of an order book and also for traders who want to carry out large trades.
Let's assume you are new to crypto and you want to instantly buy BTC with Naira using this option. You will need to do the following:
Register a NaijaCrypto account and fund it with Naira (I will show you how to do this later).
Navigate to "Instant Buy & Sell" and select "NGN" at the top and "BTC" below, then click "Submit." It is that simple!
(b) Exchange
This is the spot trading interface, and it is best for expert traders.
Using this option, you can buy/sell crypto for crypto or fiat for crypto at real-time prices.
First of all, you will need to enter your transaction in an order book.
After then, it is matched with another user who wants to buy and sell at your rate.
Your transaction is only completed if your rate corresponds with another user's rate.
The advantage of this option is that you can decide to buy at the current market rate or click on "limit" to set your own rate.
Also, you have access to a range of trading tools, including trade charts.
(c) Finance
This product has three features:
Futures Trade: NaijaCrypto offers the following futures contract:

BTC/USDT, ETH/USDT, LTC/USDT, XRP/USDT, DEFI/USDT. Learn more about futures trading here.

Coin Staking: There are two staking vaults available:

BTC Staking: With this option, you lock up your BTC for a year to earn passive USDT in reward. The minimum stake is 0.5 BTC and the current (6/14/2022) APR is 2000 USDT.
USDT Staking: This option allows you to stake USDT to earn more USDT. The minimum stake is 10 USDT and the APR is 15%.

Crypto-Backed Loans: This product enables you to obtain a crypto-collateralized Naira loan. You can use LTC, ETH, or BTC as collateral to get a Naira loan with varying interest rates. Impressive!
(d) Competition
This is the most intriguing offer from NaijaCrypto in my opinion.
Here, you get to join a competition to trade with free virtual money to win amazing prizes if you emerge as one of the top three winners.
However, this opportunity is not always available on the exchange.
(e) Card Management
Impressively, NaijaCrypto issues Verve-based debit cards. 
This allows users to spend from their NaijaCrypto account with ease.
You must first complete your KYC before applying for a NaijaCrypto card.
When you apply, the team will personally deliver the card to you.
Thereafter, you can activate it, fund it, and spend your funds as you wish directly from your card.
(f) IEO Launchpad
As the name implies, it is the platform for introducing new tokens on NaijaCrypto before they are made available for public trading.
Projects that want to host their IEO on NaijaCrypto can also apply.
[Also read: 7 Best Crypto Launchpads In 2022 – Get In Early And Cash Out Big!]
(g) Wallet
The wallet option will be displayed when you open a NaijaCrypto account.
It is an exchange wallet that supports all of the coins listed on the exchange.
Swipe up and we will dive into the next section!
---
4. Supported Currencies And Countries
Supported Currencies
Fiats

NGN, USD, KES, GHS, ZAR, UGX, XAR, GBP
Cryptocurrencies

BTC, ETH, LTC, USDT, XRP, DASH, NIRX, BUSD, LINK,
YFI, YFII, MKR, SNX, COMP, TCP, UNI, TRI, AAVE, CELO,
BMT, cUSD, TRX, AFN, HTG, BNB, USDJ, PDFI, CAKE, SUCHI, WKD
Supported Countries
NaijaCrypto is available in all countries, with the following countries receiving the most attention:
Nigeria, the United States, South Africa, Uganda, Ghana
Cameroon, Burundi, and the UK
Keep reading!
---
5. Transaction Fee And Payment Methods
Fees
Deposit Fee: NaijaCrypto has two deposit options "AutoDeposit and p2p funding". The deposit fee depends on the option you use and the currency you want to deposit.

AutoDeposit – 8% fee is charged for NGN, UGX, KES, XAF, GHS, and ZAR. Then, 9% for USD and GBP.
P2P funding – 0.5% (Only NGN is supported as of the time of writing.)
Withdrawal Fee

Fiat currencies: 300NGN for Naira. Then 2% for other supported fiats
Cryptocurrencies: It depends on crypto. For instance, it is 0.0006 for BTC and 0.0055 for ETH, etc. There is also a commission fee attached.
View all fees here.
Payment Methods
Bank Transfer
Debit/Credit Card
Mobile Money
Crypto
Continue to the next section!
---
6. Limits And Verification Requirements
Limits
Limits
Fiat
Crypto
Deposit Amount
(per day)
Min: It depends on
the Fiat e.g.,
NGN – 500
USD – 20
Max: Also depends on
the Fiat e.g.,
NGN – 50,000
USD – 500
 Min: None
Max: None
Withdrawal Amount
(per day)
Min: It depends on
the Fiat e.g.,
NGN – 1300
USD – 45
Max: None
View all here
Min: It depends
on crypto e.g.,
BTC – 0.00015
ETH – 0.011
Max: None
Verification Requirements
NaijaCrypto has 3 verification Levels:
Verification Levels
Requirements
Level 1: Email verification
Name
Email address
Password
Level 2: 2FA verification
Google Authenticator
2FA via your email address
Level 3: ID verification
Name, DOB
Resident information
ID card
(passport, National ID,
Driver's license)
I am glad you are still here!
Please swipe up and continue to the next section.
---
7. Customer Support And Public Opinion
For inquiries, reach out to NaijaCrypto through the following channels:
Twitter: https://twitter.com/naijacrypto2
Support ticket via the exchange
Telegram: https://t.me/s/realnaijacrypto
Mobile number: +2349067136137
 Email: [email protected]
Public Opinion
I looked up user reviews of NaijaCrypto on the Revain website and found a lot of positive reviews and a 3.5-star rating. The reviews were all dated 2021.
From my observations, NaijaCrypto is user-friendly and trades are facilitated promptly. Great!
However, most of its products, like "Competition and IEO Launchpad," have not been updated since 2021.
Also, the exchange is not very responsive; users' messages take longer than usual to respond to.
It's almost the end of this review.
One more section and we are done. Swipe up!
---
8. FAQs
---
Hey!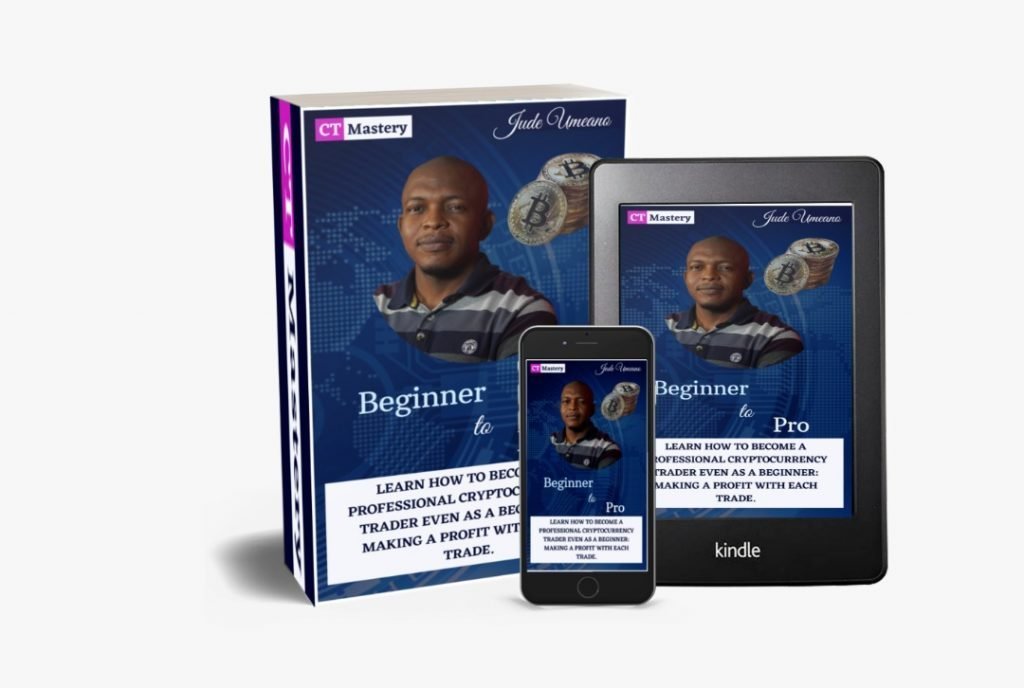 ---
9. Conclusion
This is where I will draw the drapes in my review of NaijaCrypto.
I hope you enjoyed the read.
Now, I'd love to hear from you:
What is your view about this exchange?
Have you used the exchange before?
Do you still have a question about NaijaCrypto?
Drop your comments in the box below.
Remember to click the share buttons.
---
Also Read:
NaijaCrypto
Pros
Supports multi-cryptos
Users' funds are securely stored
Cons
Poor customer service
High fees