In today's post, I reviewed Bundle Africa, a digital payment app for cash and crypto.
Bundle allows users to send money to their contacts for free.
That's pretty cool because of the overwhelming bank transfer charges these days.
Additionally, buying and selling crypto is super convenient with this app.
Are you ready to see how you can benefit from Bundle Africa?
Let's jump right in!
---
Table Of Contents
Click on any item above to read its details immediately.
Let's roll!
---
1. What Is Bundle Africa?
Bundle Africa is a Nigeria-based digital payments app that enables users to send and receive crypto and cash.
Yele Bademosi founded the platform in 2019 but it was launched in April 2020.
Interestingly, he handed over ownership of the company to Emmanuel Babalola in July 2021.
Bundle Africa is designed to facilitate the transfer of crypto and cash among peers.
Also, it enables users to save in stablecoins and earn interest on their savings.
Gladly, Bundle charges users little to nothing to enjoy its services.
Moving on, we'll talk about these services in detail.
Keep reading!
---
2. Services Offered By Bundle Africa 
They include:
a. Wallet
Bundle provides an in-built wallet for users to store their crypto.
Also, they can transfer funds to their contacts (that have the app) using this service (and for free).
They can send and receive cash or crypto.
b. Buy/Sell
Here, users can buy and sell the different cryptocurrencies supported on the platform.
Some of them are:
Now, to buy any of these cryptos, you need to first make a fiat deposit in NGN or USD.
c. Vault
This service enables users to save the Binance stablecoin – BUSD and earn up to 15% interest per year.
They can choose any of the 2 savings options:
Flexible – earnings can be withdrawn at any time.
Fixed – earnings can only be withdrawn on the maturity date.
Next, I'll show you how to enjoy these services on Bundle.
Tag along!
---
3. How To Use Bundle Africa
ii. First thing first, click on this link to download the app. (NB: you'll receive N500 if you register with my link)
ii. The next thing is to register an account. Open the app and click on "Get started"
iii. Enter your phone number and hit "Continue". Then enter the verification sent to you and click on "Confirm"
iv. Next, you set and save a password for your account.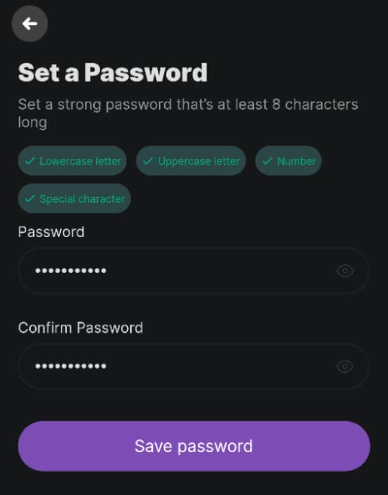 v. Now, enter other relevant details and verify your email.
vi. Then you link your contacts for easy transfer of funds and set up 2FA.
vii. Voila! You're in!
viii. Go to the "Apps" feature at the bottom right to claim your bonus.
Select "Refer and Earn" and then "Show referral details".
Next, you choose "Claim Sign up bonus"
Enter "@judeumeano" as your Referrer and hit "Submit"
Bravo!
Let's look at the customer support of this platform in the next section.
Read on!
---
4. Customer Support And Public Opinion
Bundle Africa has an FAQ page where users can find answers to their queries.
Also, it has a blog where it shares stories relevant to the platform and the crypto industry.
Then on the app and website, there is a support ticket that users can send to get a direct response to their needs.
I tried it and I got a reply in a few hours.
Additionally, users can stay updated via any of these channels:
https://www.linkedin.com/company/bundle-africa/
https://t.me/bundleafrica
https://twitter.com/bundleafrica?s=21
https://www.instagram.com/bundleafrica/?utm_medium=copy_link
https://twitter.com/BundleHelpdesk
I reached out to the help desk on Twitter and I was attended to in a short time. Cool!
Regarding public opinion, I checked for Bundle on TrustPilot and it had an average rating with only 3 reviews.
2 of the reviews were negative and nobody from the team responded to them.
On SCAMADVISER, it has a 50% trust score which is not very impressive.
However, on Google Play store, it has a high rating (4.2/5) with over 17K reviews.
The reviews were a mix of negative and positive and I noticed the team responded to most of them.
Nevertheless, the team at Bundle Africa has got work to do to improve its reputation.
Let's answer a few questions and then we can wrap up this post.
Tag along!
---
5. FAQs
Is Bundle Africa safe?
Although I didn't find enough good reviews online, I have reasons to believe that this platform is safe.
They are:
– The founder is not in hiding
– It is listed on top sites like Startuplist Africa and Crunbase.
– Bundle has attracted more than 700,000 users from Nigeria and Ghana with plans to expand to other African countries.
– I found records of the platform on Whois.com that tally with the information on its website.
– The customer support responds to users' queries
Do I need to verify my account before I can use Bundle?
Yes, you do. Otherwise, you will not be able to perform any transactions. 
To verify your account, you'll upload:
– proof of identity (national ID, Drivers' License, E-passport) and;
– a selfie photo
What transaction limits are obtainable in Bundle?
It depends on the level of verification and there are two levels;
*Level 1 (email verification) – only crypto deposits are allowed at this level but that option is currently (23/06/2022) unavailable. You can only buy/sell crypto for now.
*Level 2 (ID verification) – N12,500,000 daily transaction limit.
How do I make my first deposit?
You can do that with the help of third-party apps supported on Bundle Africa namely Cashlink, P2PExpress, and BitRefill.
They are listed under the "Apps" feature on the Bundle App.
---
Crypto Trading Made Easy!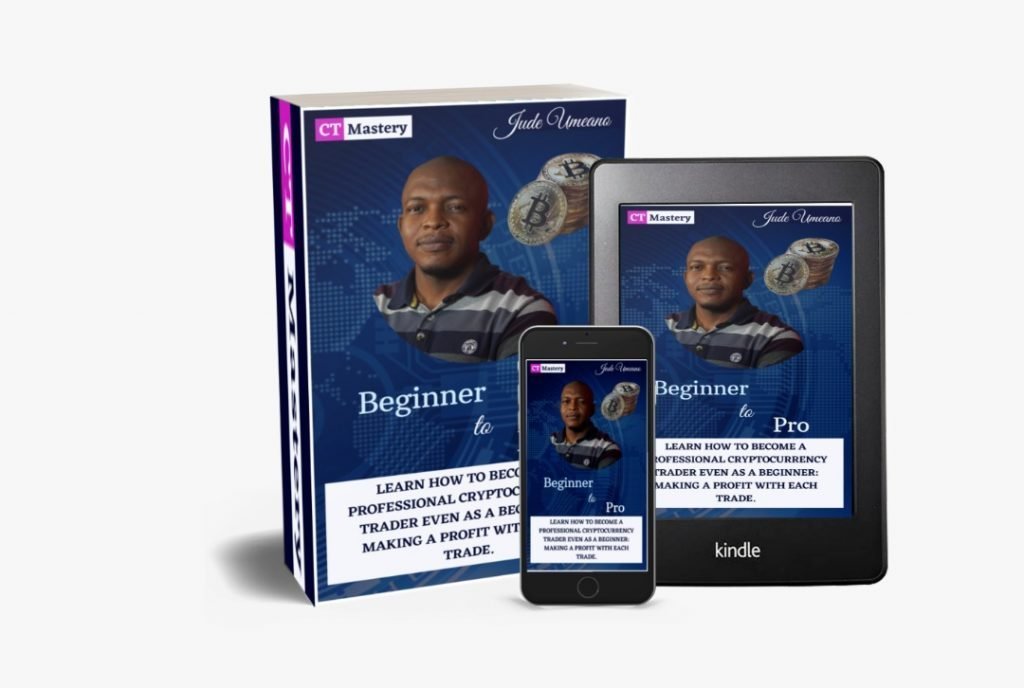 Enroll in our Crypto Trading Mastery Course to learn how to trade cryptocurrencies profitably. Go to www.ctmastery.com.
You can also join our Telegram community at https://t.me/ctmastery
---
6. Conclusion
This is where we'll draw the drapes in our discussion on Bundle Africa. I hope it was worth your time.
Using this platform, you can buy cryptocurrencies with Naira, irrespective of the crypto ban.
And if you like, you can save in stablecoins and earn interest. Great!
Now, I'd love to hear from you;
What's your take on Bundle Africa? Do you think it has a bright future?
And will you be downloading the app?
Perhaps, you already did, what has been your experience?
Please, drop your responses in the comments section right now.
Ask me any questions you may have as well. Let's engage!
Before you leave, please use the buttons below to share this post with your friends. Thank you! 
---
Don't miss…