This Is Your Next Level Cryptocurrency Trading Platform!
Today's post is a detailed review of the Bybit Exchange.
Bybit is a cryptocurrency exchange that strives to be the most reliable exchange for the emerging digital asset class.
The exchange aims to continue revolutionizing the industry by fusing the best of cryptocurrency and traditional finance.
Well, as I take you through this review, we will get to uncover all the amazing features of this amazing exchange… Let's get started!
---
Bybit Review Summary
Carefully, I have grouped this review under the following subheadings:
Without hesitation, let's get down to business.
Hope you're ready?
---
1. Bybit Exchange Review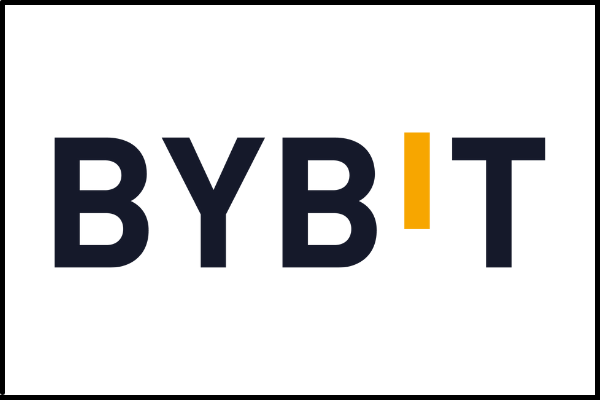 Bybit is a cryptocurrency derivatives exchange that was founded in March 2018.
The founder and CEO of Bybit- Ben Zhou has experience in the forex market for about 8 years.
The founding team of the exchange consists of pioneering professionals from the foreign exchange.
And investment banking industries, early blockchain adopters, and industry enthusiasts.
The Exchange was built on customer-centric values i.e. tradable security between parties based on the price of the asset at a particular time in the future.
They endeavor to provide professional, smart, intuitive, and innovative online trading and mining.
Additionally, there is staking experience for retail and institutional clients around the world.
The exchange trading site works as a subsidiary under Bybit Fintech Limited which is registered in the British Virgin Islands.
Want to find out more about the exchange, scroll down!
---
2. Features Of Bybit Exchange
The beautiful things about this exchange are as follows:
Blog
Launchpad
BybitLearn
Mobile App
ByFi Center
24/7 multilingual support
99.99% System Functionality
Margin trading up to 100x leverage
Bybit API
Affiliate program
Referral program
Next, we'll see the services offered by the exchange.
Let's get going!
Visit Site
---
3. Services On Bybit
The available services on Bybit are as follows:
Spot Trading
Derivatives
Buy Crypto
NFT
Flexible Staking
Dual Asset Mining
Launchpool
1. Spot Trading
Bybit Spot trading is a newly added feature to complement its core derivatives offering.
It enables users to trade crypto with other cryptocurrencies when buying and selling assets at the current market rate.
Spot products currently offered on the Bybit platform are over 40.
2. Derivatives
Inverse Perpetual
Bybit Inverse Perpetual contracts use BTC, ETH, XRP, EOS, and DOT (which was recently included) as the base currency.
This feature shows the price, 24H change in percentage, and the 24H Volume in terms of USD which is the quoted currency as seen in the screenshot below. 
USDT Perpetual
Bybit USDT Perpetual contracts use over 30 base currencies such as BTC, ETH, SHIB10000, XRP, LTC, OMG, DOGE, ADA, LINK, ALGO, ATOM, MATIC, FIL, BCH, etc as collateral.
This feature shows the price, 24H change in percentage, and the 24H Turnover in terms of USDT which is the quoted token as seen in the screenshot above.
Inverse Futures
Bybit Inverse Futures Perpetual Contracts make use of only BTC and ETH as a base coin. 
This feature shows the price, 24H change in percentage and the 24H volume in terms of USD which is the quoted token as seen in the screenshot below.
3. Buy Crypto
Under this feature, there are basically two options to buy crypto which are;
Express
Currently, Buy Crypto Express partners include;
 Banxa,
XanPool,
MoonPay,
Mercuryo,
E-check,
Legend Trading,
Simplex,
Capitual.
Traders are required to perform KYC with third-party service providers.
Once successfully verified, service providers will perform an immediate transfer to credit the cryptocurrencies into traders' Bybit accounts.
P2P Trading
This service enables users to buy and sell cryptocurrencies through peer-to-peer exchange.
A seller can advertise the price he/she is willing to sell and if a buyer is okay with the price, the transaction can take place at no cost at all.
This service makes it easier and simpler for buyers and sellers to connect, therefore trades can go on 24/7.
The fee structure of P2P trading corresponds to two different types:
The taker is the user who buys or sells coins by placing an order through existing advertisements on the P2P platform. 
The maker is the user who posts trade advertisements. 
P2P on Bybit offers zero transaction fees for takers and makers. 
The exchange has Fiat Gateway partners to provide easy funding and withdrawal from the platforms. They include;
Simplex
Moonpay
Mercuryo
Paxful
Banxa
XanPool
E-check
4. NFT
This is a newly added feature that enables users to explore NFTs from creators worldwide.
The Bybit NFT Marketplace is your one-stop destination for listing and trading NFTs.
The NFTs provided cover-
digital art,
collectibles,
GameFi,
the metaverse,
and more.
5. Flexible Staking
This is a competitive yield staking with very low risks.
Users can stake tokens to earn guaranteed yields with stable APYs.
And the staked tokens can be unstaked anytime.
Some of its features are listed below;
Low Risk
Stable APY
High Flexibility
6. Dual Asset Mining
This is a non-principal protected investment with floating returns.
This service allows users to stake their preferred asset and lock in an attractive yield via liquidity provision.
The earlier you start staking, the higher the APY.
7. Launchpool
Bybit Launchpool allows users to stake and earn tokens for free.
The tokens you've staked here can also be unstaked anytime.
In order to be eligible for Bybit Launchpool, you'll need to complete KYC Level 1 verification first to stake BIT and/or the new token on the Bybit Launchpool.
Continue reading to find out more about Bybit!
Visit Site
---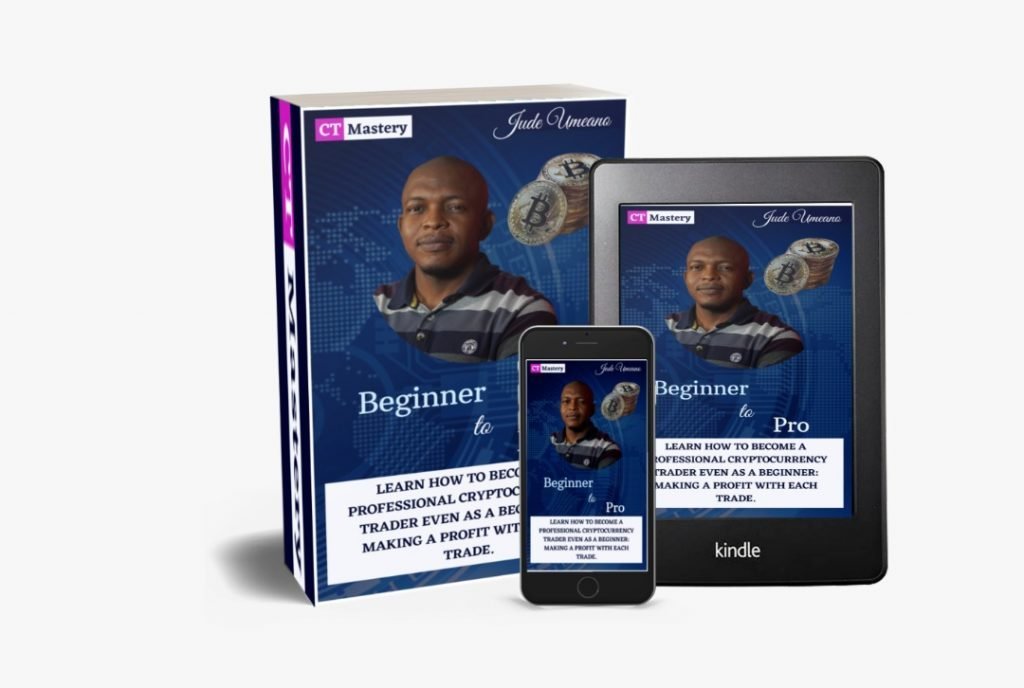 P.S
If you want to learn how to trade cryptocurrencies profitably, we developed a perfect course to help you master Cryptocurrency Trading.
Go to www.ctmastery.com to enroll.
---
4. Supported Countries, Listed Currencies And Supported Payment Methods
Supported Countries
Bybit is open to most Users all over the world.
But there are some jurisdictions the exchange does not operate in and these include-
the USA,
the Canadian province of Quebec,
Syria,
and the U.K.
Therefore, to use its site, traders have to actively confirm they are not from these countries.
Listed Currencies
The following list includes the tokens and coins supported by Bybit for the time being:
BNB
BTC
ADA
LINK
DASH
EOS
ETC,
ETH
FIL
LTC
DOT
MATIC
XRP
SOL
XTZ
and UNI.
Currently, the 59 fiat currencies supported include;
AUD
BGN
BRL
CAD
CHF
COP
CZK
DKK
DOP
EGP
EUR
GBP
HKD
HRK
IDR
ILS
INR
JOD
JPY
KES
KRW
KWD
LKR
MAD
MXN
MYR
NGN
NOK
NZD
OMR
PEN
PHP
PKR
PLN
RON
RUB
SEK
SGD
AED
SAR
THB
TRY
TWD
UAH
USD
VND
ZAR
ARS
AZN
CLP
CRC
GEL
HUF
KZT
MDL
NAD
UYU
QAR

and UZS.
Supported Payment methods
Payment methods accepted are Electronic fund transfers, Visa/Mastercard credit, debit cards, and cash deposits (limited to a certain area).  
Bybit is a crypto to crypto exchange that is carried out by third-Party Service providers.
They include Simplex, Moonpay, Mercuryo, and  Paxful.
Here is what it looks like:
Next, we'll look at the Transaction Fees and Verification Requirements.
Let's dive in!
---
5. Transaction Fees, Limits, and Verification Requirements
Transaction Fees
Bybit has a cost-effective fee structure that's friendly to traders.
There is a newly launched VIP program in which traders are only entitled to the benefits from the VIP or Bybit Loyalty program.
You can see in the screenshot below that the Taker and maker fee rate of Spot Trading and Perpetual & Futures Trading differs.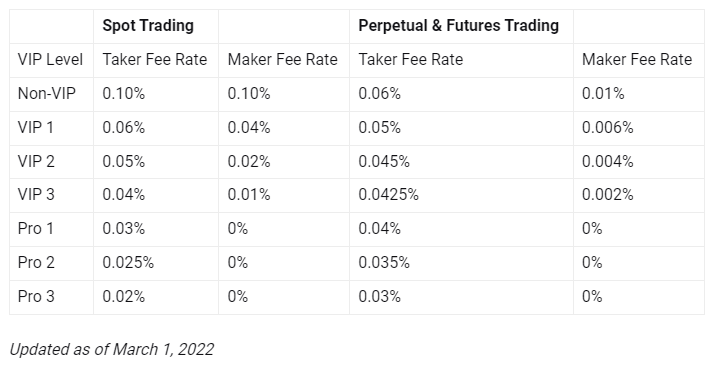 Bybit Derivatives Trading Maker & Taker Fees
For the Non-VIP Inverse Perpetual, the Maker fee is 0.01% while the Taker fee is 0.06%.
The same Fee rate applies to the non-VIP Inverse Futures.
P2P
P2P on Bybit offers zero transaction fees for takers and makers. 
Taker
P2P on Bybit offers zero transaction fees for both the buyer and seller.
However, traders may need to pay transaction fees to their payment provider based on the payment method selected. 
Maker
Currently, there are no fees charged to advertisers for posting ads.
Withdrawal Fees
There are various withdrawal fees that will be incurred for all withdrawals from Bybit. 
These withdrawal fees can also be called the network or miner fees but do not come at a flat rate. 
The charge of withdrawal fees solely depends on the cryptocurrencies that are being withdrawn.
They are listed in the table below;
| | |
| --- | --- |
| Coin | Withdrawal Fees |
| ADA | 2 |
| BTC | 0.0005 |
| DOGE | 5 |
| ETH | 0.005 |
| KLAY | 0.01 |
| LINK | 0.512 |
| OMG | 2.01 |
| SAND | 17 |
| SOL | 0.01 |
| USDC | 25 |
| USDT (ERC-20) | 10 |
| WAVE | 0.002 |
Read to learn more about this here.
Deposit Fees
There are no deposit fees when trading crypto on Bybit.
Verification Requirements
In Bybit, KYC is necessary to improve security compliance for all traders. 
Users will need to have their official identity document issued by their country of origin (e.g. passport, identity card) on hand to complete the verification process.
Users will need to complete their KYC verification if they want to withdraw more than 2 BTC a day.
Find information on the limits below.
Limits
The table below shows the withdrawal limits for each KYC level.
| | |
| --- | --- |
| KYC Level | Daily Withdrawal Limit |
| Lv. 0 (No verification required) | 2 BTC |
| Lv. 1 | 50 BTC |
| Lv. 2 | 100 BTC |
Furthermore, there are various minimum withdrawal amounts.
Refer to the table below for more information on that.
| | | | |
| --- | --- | --- | --- |
| Coin | Minimum Withdrawal | Coin | Minimum Withdrawal |
| BTC | 0.001BTC | ZRX | 54 |
| ETH | 0.02ETH | AGLD | 13 |
| BIT | 8 BIT | BAT | 76 |
| EOS | 0.2EOS | OMG | 4.02 |
| XRP | 20XRP | TRIBE | 86 |
| USDT(ERC-20) | 20 USDT | USDC | 50 |
| USDT(TRC-20) | 10 USDT | QNT | 0.2 |
| DOGE | 25 DOGE | GRT | 78 |
| DOT | 1.5 DOT | SRM | 7.06 |
| LTC | 0.1 LTC | SOL | 0.21 |
| XLM | 8 XLM | FIL | 0.1 |
| UNI | 2.02 | CRV | 20 |
| SUSHI | 4.6 | ANKR | 636 |
| YFI | 0.0016 | PERP | 6.42 |
| LINK | 1.12 | KLAY | 0.01 |
| AAVE | 0.32 | XTZ | 1 |
| COMP | 0.14 | BCH | 0.01 |
| MKR | 0.016 | KSM | 0.21 |
| DYDX | 15 | ICP | 0.006 |
| MANA | 126 | ADA | 2 |
| AXS | 0.78 | CHZ | 160 |
All coins have no minimum deposit requirements except for SOL with 0.01.
The next subheading is a review of Bybit Customer Support and public opinion. Read on!
Visit Site
---
6. Customer Support And Public Opinion
Customer Support
You can reach Bybit through the following channels;
Furthermore, Bybit has a detailed knowledge platform called BybitLearn.
Here, one can learn more about Cryptocurrency and Trading.
Public Opinion
Regarding public opinion,  Bybit has an average review on Trustpilot with a 3.4-star rating. Users laid emphasis on excellent support and how wonderful the platform is.
It is also considered safe to use on WebOfTrust with four reviews.
Below, I listed out some of the commonly asked questions about Bybit. Read on!
---
7.  FAQs
1. How do I make a deposit?
Use Bybit Fiat Gateway to convert fiat to cryptocurrency (only support BTC, ETH, and USDT).
This service is wholly provided by the respective third-party service providers listed earlier.
2. Why is my account restricted from performing a withdrawal?
For account and asset security purposes, the following actions will lead to withdrawal restrictions for 24 hours:
1. Change or reset of account password
2. Change of registered mobile number
3. Is Bybit Legit?
Bybit is a legitimate cryptocurrency trading exchange based in Singapore and registered in the British Virgin Islands.
The founder Ben Zhou is well known for his experience in the forex market for about 8 years.
Also, there has been no news of a hack on their exchange platform.
In addition, they include more service options from time to time which mean that they have hope of maintaining and keeping the exchange running.
4. When will I receive the cryptocurrency I purchased?
The cryptocurrency is usually deposited into your Bybit account between 2 – 30 minutes after purchase. 
Sometimes it takes longer, depending on blockchain network conditions and the service level of the particular service provider. 
For new users, cryptocurrency deposits may take up to one day.
Visit Site
---
8. Conclusion
Bybit offers the best-in-class market depth and each trade is executed with minimal price impact.
Traders that have reviewed the exchange are assured they won't encounter unfair liquidations with its dual-price mechanism.
This is where I will wrap up the post for today.
Now tell me, do you think the Exchange is worth a trial?
Are you going to open an account with Bybit?
Or you already have… what's your review?
If you are in love with this post you can share by clicking the buttons below.
---
Also Read:
Bybit
Pros
HD Cold Wallet
99.99% System Functionality
Risk-free test environment to learn
Margin trading with up to 100x leverage
Cons
Not available in the U.S
Only crypto withdrawals supported