Every crypto analyst ultimately says, "This is not financial advice; conduct your own research."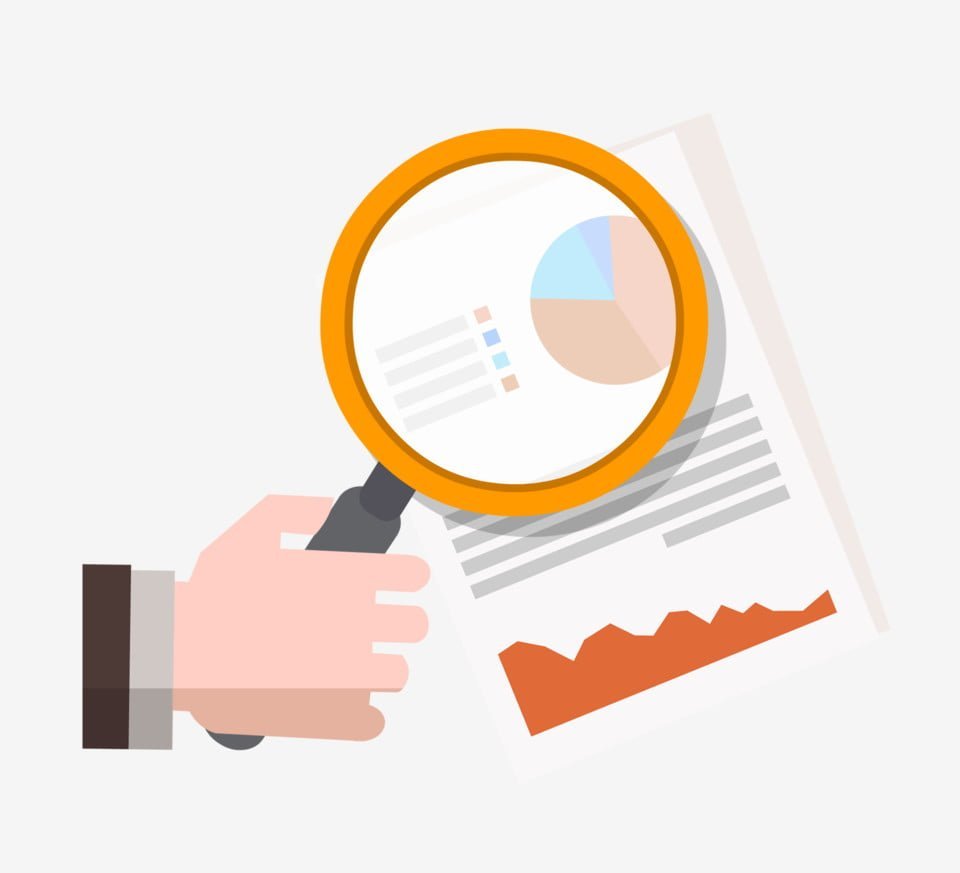 This can be daunting, especially for newbies who have just dipped their toes into the crypto market.
So, have you been wondering where to conduct your crypto research?
Worry not! Today, I will share with you the top 10 websites where you can conduct your research.
By the end of this article, you will be able to use these sites to conduct your research and make the right investment decisions.
---
The Top 10 Crypto Research Websites
There you have them at a glance:
1. Coinmarketcap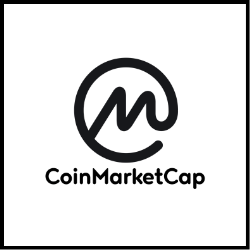 As the name implies, it is a website that tracks the market capitalisation of crypto coins in real-time.
But it is not just that; Coinmarketcap also features a handful of crypto research tools.
It's no wonder that people refer to it as the "Wikipedia" of crypto.
The site was founded in 2013 and was acquired by the crypto giant, Binance.
Interestingly, Coinmarketcap lists over 11,000 coins, meaning there is no limit to the coins you can research.
Here are some of the features of Coinmarketcap:
24hrs Volume 
Circulating Supply
Marketcap
Price Chart
Watchlist
Price estimates
Trending coins
Coin's liquidity on an exchange etc.
For example, using the 24h volume, you will get an insight into a coin's current demand.
You can also check the market cap of a coin to determine if it is undervalued or overvalued, and so on.
Impressively, Coinmarketcap offers even more features, which I didn't include in this post.
2. Glassnode
Glassnode should be on your radar if you are looking to conduct an on-chain analysis.
It is a blockchain analytics firm which provides on-chain market intelligence.
Now, what do I mean by that?
You see, on-chain analysis involves using the information on the blockchain to ascertain the condition of the market.
For example, with an on-chain tool like Glassnode, you can see the activities of wallet addresses, including miners', exchanges' and hodlers wallets.
So, with these pieces of information, you will have an insight into the market and make informed decisions.
Furthermore, Glassnode provides up to 48 on-chain indicators, including:
MVRV
SOPR
NVT
RHODL
LTH/STH ratio
Realized profit/loss etc.
Also, it features "Workbench," which allows users to create their own charts and perform analysis from scratch, plus a whole lot of other features.
Glassnode has both free and paid packages. This means that the package you have determines the features you can access.
3. Blockchain Center.net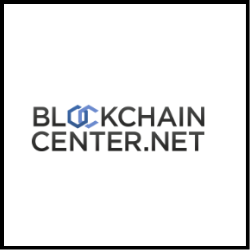 Blockchain Center.net is another go-to website for your crypto research.
It is a crypto research website that offers a wide range of tools that give insights into the crypto market.
Some of the research tool charts you will get access to include:
Altcoin Season Index
Bitcoin Rainbow Chart
The Flippening Index
Daily Trending coins
Crypto Unicorn Index
Dominance Chart and Marketcap
Dollar Cost Averaging Tool and so many more.
For example, the "Altcoin Season Index" shows you whether the crypto market is in the "altcoin season" or the "bitcoin season".
So, with this insight, you will get to know how to manage your portfolio.
Furthermore, the site tracks the real-time price performance of over 200 cryptocurrencies.
Interestingly, it also tracks the price of BTC on seven crypto exchanges. This helps you spot a potential arbitrage opportunity.
4. CryptoQuant
The CryptoQuant is an alternative to the Glassnode that we discussed earlier.
It provides on-chain and market analytics data for crypto trading research.
A few of the chart tools featured on CryptoQuant include:
Exchange flows
Flow indicator
Market Indicator
Miner flow
Derivatives
Market data
Network indicator etc.
Let's say you select the "Exchange flows" and open the "Exchange Reserve".
What you will see is a chart that shows you the total number of coins held by crypto exchanges.
Typically, if the "Exchange Reserve" is declining, it could probably mean that people are not willing to sell.
Instead, they are transferring their crypto to a self-custody wallet, indicating a positive market sentiment.
Again, CryptoQuant also features "Quicktake" and "Research".
With these two options, you can see market insights published by CryptoQuant and pro traders. Interesting!
5. Trading View
Here is another crypto research tool.
TradingView is one of the charting platforms highly recommended for every crypto trader.
It is an online community where crypto traders come together to analyse charts and share their trading ideas.
TradingView has the following features:
Up to 12 Charts types
A plethora of technical analysis tools
Pine Script
Unmissable alert
Demo trading
TradingView supports a wide range of asset classes, from stocks, crypto, forex, and bonds, amongst others.
Additionally, it has both a paid and free version.
6. CoinMetric
CoinMetrics is a leading research site for cryptocurrency.
It offers artificial intelligence for on-chain analysis, market and index data, and risk management.
Furthermore, CoinMetrics supports over 300 cryptocurrencies, 30 blockchains and crypto exchanges.
It allows you to access over 100 metric charts for "Addresses, Exchanges, Markets, Fees and revenues, Mining, CMBI, etc." with the CoinMetrics API.
As a user, you also receive original research on crypto topics, weekly crypto market coverage and a weekly crypto network newsletter. Cool!
7. Coinmarketcal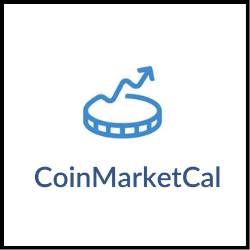 Here is another crypto research site where you can spot a potential bullish move for a coin of your interest.
Coinmarketcal is a cryptocurrency calendar that keeps you up to date on all crypto-related events.
It is community-driven; solid events are upvoted by the community while false events receive downvotes.
Let's say I want to trade 10SET for a quick buck.
But then, I do not know how potentially bullish the market would be for a quick profit.
What I can do is go to "Coinmarketcal" and search for 10SET events.
If I happen to find a strong positive event for 10SET, then it is likely that the coin will see a significant price increase on the day of the event.
I could now use this information, together with other analyses, to profitably trade 10SET. That's cool, right?
8. Santiment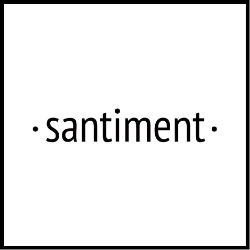 Santimant is one of the best crypto research tools that allow you to track, visualize, and analyze crypto markets.
Technically, it is a crypto analytic site for on-chain analysis and social data analysis.
Interesting features of Santiment include the following:
SanX – an oracle based on a coin's MVRV ratio
SanR – decentralized marketplace for crypto price signals
Insights – market analysis from the San team and community members
Sanbase – on-chain analytical tools for +1000 crypto assets, plus social analysis.
Others include Sansheets and SanAPI.
I love using Santimant for my on-chain analysis because of its simple-to-use interface. Also, note that it has both a free and paid version.
9. Messari
Messari was founded in 2018 by Ryan Selkis, a pioneer in the crypto space.
It is one of the crypto research tools that I find very interesting.
And this is because of its plethora of features that could give you an in-depth look at the market.
Firstly, you can use Messari to track the performance of over 4000 crypto assets, and you can use the screener to filter the options.
You can use the chart option to explore hundreds of fundamental chart metrics on a coin.
Also, you can navigate to the "research" section, the "Intel" section for crypto events and many more.
Essentially, Messari aims to be the Crunchbase of crypto assets, and remarkably, it has succeeded in doing so.
Messari has both a free and a paid version.
10. Nigeriabitcoincommunity
Last but not least on my list is Nigeriabitcoincommunity. Yeah, that's us!!!
Nigeriabitcoincommunity is the #1 crypto blog in Nigeria.
As it's our mission, this blog provides you with simplified and well-researched content on everything crypto – bitcoin, altcoins, and exchanges with their reviews.
Also, we do well to expose any fraudulent crypto projects so you will be wary of them and not fall prey.
Subscribe to this blog to ensure that you do not miss out on any of our content.
Let's meet in the next section!
---
Would You Love To Learn Technical Analysis?
We developed a perfect course to help you master Cryptocurrency Trading.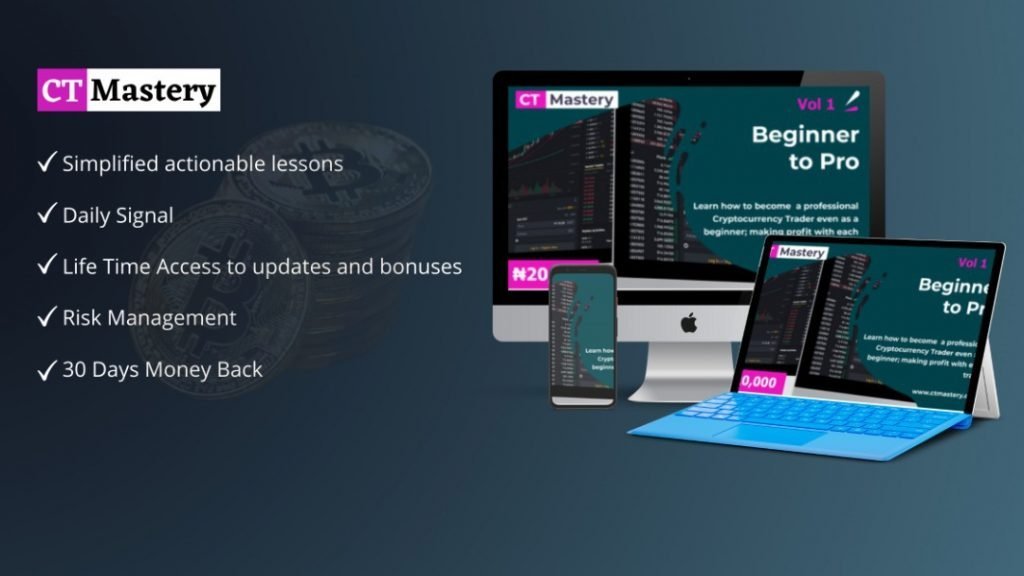 Go to www.ctmastery.com to enroll.
You can also join our Telegram community at https://t.me/ctmastery for more information.
---
Conclusion
Whoops! we have reached the end of this article. I hope you enjoyed it.
There, you have the top 10 crypto research websites.
Hopefully, you should be able to better analyse the crypto market, make informed decisions, and avert costly mistakes by using these sites.
It's time to give your feedback!
Which one of these sites best appeals to you?
Is there a top crypto research website that I didn't mention?
Leave your thoughts in the comment box below.
---
Also Read: