Wicrypt ($WNT) – How To Make Money With Your Mobile Hotspot
/
Today's post is a detailed review of Wicrypt, an internet sharing and monetization network.
Wicrypt enables users to get paid for sharing their mobile hotspot with others.
Talk about getting back all the money you spend on data. 
Additionally, you'll receive free WNT tokens for using the platform.
Amazing, huh?
Keep reading and I'll show you how to make money from Wicrypt.
---
Post Summary
Click on any item above to read its details immediately.
---
1. What Is Wicrypt?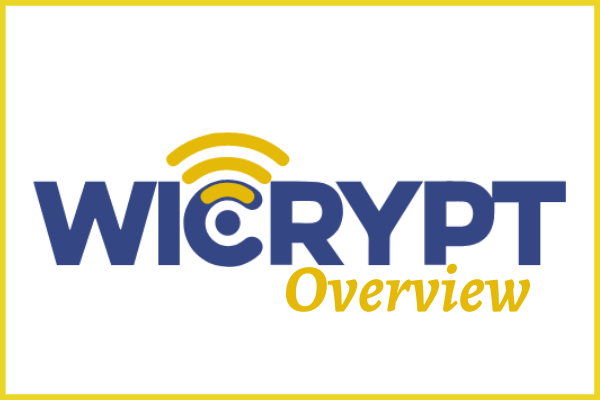 Wicrypt is a decentralized mobile internet sharing and monetization network.
Ugochukwu Aronu and Chidozie Ogbo cofounded the platform in 2018.
The goal was to create a system where individuals will have absolute control of their internet data.
Also, these individuals can share their data with whomever they please and at their set prices.
That is, other people pay money to connect to the Wi-Fi of users.
Little wonder why Wicrypt is tagged "The Smart WIFI Network powered by the people, for the people."
In addition to getting paid for their "Wi-Fi", users also receive WNT, the native token of the platform as incentives.
Impressively, Wicrypt has received over $1.5 million in funding to extend its services beyond Nigeria, where it was first launched.
And it has over 14,000 registered users as of March 2022. So cool!
Let's see how this app works in the next section.
Keep reading!
---
2. How Does Wicrypt Work?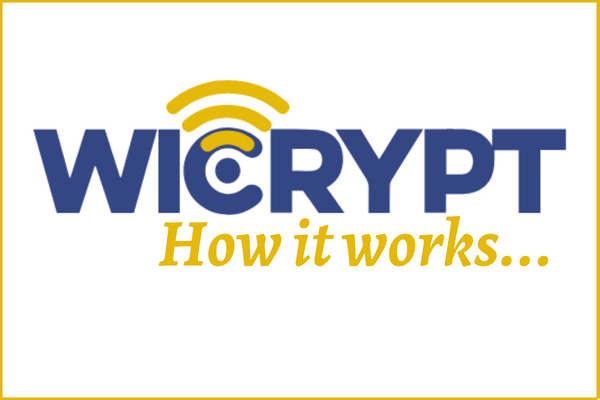 Wicrypt leverages blockchain technology to provide its unique services to users.
Thus, it features a wallet from which users can pay for data or receive payments for their data.
Also, it has 2 Wicrypt Hotspot Hubs (i.e. routers) that enable users to enjoy high-speed connectivity.
The router has a dual-sim function so that users will not be restricted to one service provider.
Additionally, users are required to download the Wicrypt mobile app to connect with the router.
This is how business goes down in Wicrypt:
Interested users create a hotspot zone using a Wicrypt hub (router).
Next, they use the Wicrypt mobile app to set their billing rates.
Then, others are allowed to connect using the app, a voucher code via email, or a phone number.
And of course, the beneficiary's wallet must be funded to stay connected.
A beneficiary is automatically cut off when his money is exhausted.
Moreover, the hosts earn money from the beneficiary and some WNT tokens for sharing their data.
In summary; you buy a Wicrypt device, insert any SIM card of choice that is loaded with data, turn on your hotspot, connect eligible users, charge them for use, and earn WNT.
Let's talk a little more about WNT in the next section.
Tag along!
---
3. WNT Explained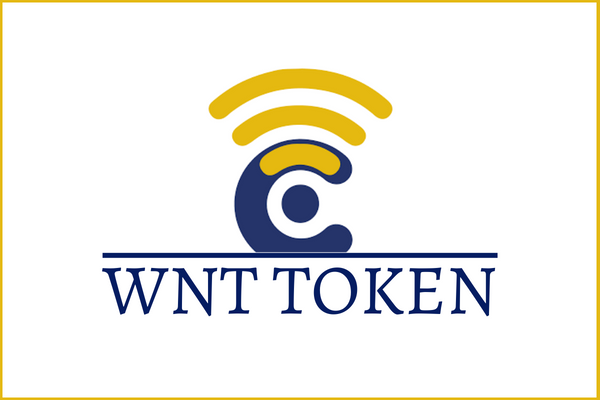 WNT is the native token of the Wicrypt network. And the network is hosted on the Polygon blockchain.
It functions mainly as an incentive to reward users for sharing their internet data.
Also, holders can stake their WNT to earn rewards (up to 12% APR).
WNT has a max. supply of 200,000,000 coins and  93,306,125 coins are in circulation.
Presently (09/06/2022), the coin is priced at $0.066453.
And you can buy WNT from MEXC and QuickSwap exchanges.
Now to the sweet part, let's talk about how you can make money from this platform.
Read on!
---
4. How To Make Money With Wicrypt
Follow these simple steps:
i. Go to the Wicrypt products page and purchase a Hotspot device.
ii. Recharge your preferred sim card and install the hub.
iii. Go to Google Playstore or Apps Store and install the Wicrypt App.
iv. Open the app and sign up. Enter GO471D as your referral code.
Note that you'll need to set up a password and allow access to your location.
v. Now that you're in, connect to the Wi-Fi of the hub and set your billing rate.
Also, use the "Broadcast" and "Referral" options to let others into your network and get paid.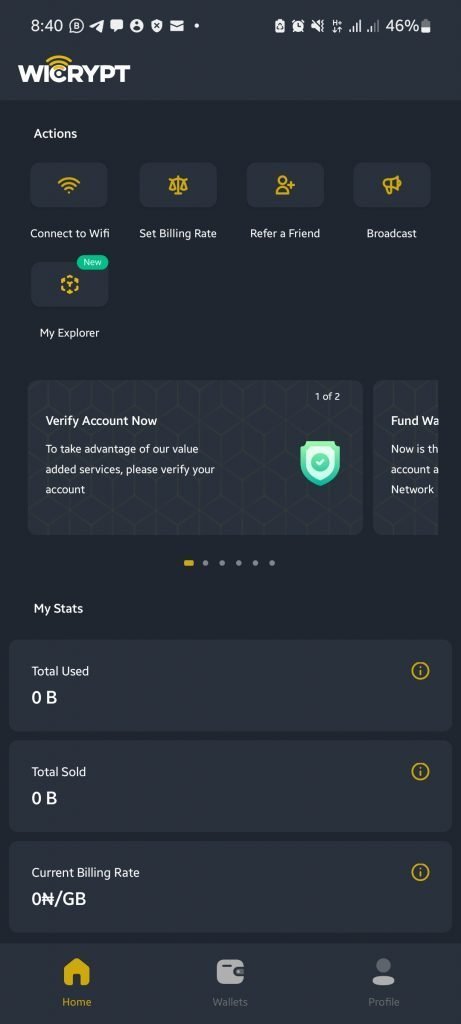 vi. You can always check how much you've earned from the "wallet" button.
Enjoy!
Moving on, I talked about Wicrypt's customer support and public opinion.
Keep reading!
---
5. Customer Support and Public Opinion
Wicrypt has an FAQ page where users can find answers to their queries.
Also, users can stay updated via these channels:
https://web.facebook.com/wicrypt/?_rdc=1&_rdr
https://www.instagram.com/wicryptnetwork/
https://twitter.com/wicrypt
https://t.me/wicrypt
https://www.youtube.com/channel/UC3NGYpnFSgw9Nj8Vpb18y3g
https://www.reddit.com/r/Wicrypt/
https://www.linkedin.com/company/wicrypt/
https://discord.gg/9dqcTSxfuZ
I tried sending a message on Twitter and I received an immediate response. Cool!
Then I checked for the platform on TrustPilot and I found no reviews. Hmm…
However, the platform has a good following on Twitter (over 69K followers) and other channels.
So, is this platform worth all the buzz? Find out what I think in the next section.
---
6. What Does The Future Hold For Wicrypt?
From where I stand, the future is very bright for this network.
It is the first product of its kind and it has attracted massive adoption within a short time.
Additionally, Wicrypt is given to growth. It is diligently following its roadmap and has plans of reaching more countries.
Furthermore, the founder runs another successful project in the FinTech industry – XEND Finance.
This shows that he has the knowledge and experience to take Wicrypt to greater heights.
Plus, the wide array of partners and backers listed on the website shows that this project is headed in the right direction.
Moreover, Wicrypt is hosted on Polygon, which means it enjoys the low cost, fast transactions, and security of this blockchain. Superb! 
Again, considering that everyone needs to stay online and up-to-date, I see more adoption in the long run.
Especially since users get paid at their rates and earn free tokens.
However, the Wicrypt hub is expensive and may limit its purchase to only the very rich.
Gratefully, the rich folks can connect the not-very-rich ones in their community at an affordable price.
Another problem I see with Wicrypt is that it still depends on traditional network providers to connect users to the internet.
This means that users still have to buy data subscriptions from these costly traditional outlets.
Nevertheless, Wicrypt is an innovative move and with further improvement, the sky is the limit.
---
7. FAQs
Is Wicrypt safe?
I believe it is because:
i. The founders are not in hiding.
ii. It is approved by Nigeria Communications Commission (NCC).
iii. WNT token is already trading on two crypto exchanges as of June 2022.
iv. There has not been any report of stolen funds since its launch in 2018.
v. Many persons trust and are using the network (over 10,000 downloads on Google Play Store).
vi. It has excellent customer support. Users receive instant responses to their queries.
But that's just me. Remember to do due diligence before using this platform.
Who can use Wicrypt?
There is room for individuals, businesses, and communities.
As an individual, you can use it for personal use and connect with members of your household.
Also, business owners can use this platform to run ads and connect employees and visitors while earning free tokens.
Communities like government institutions, educational institutions, etc. can also leverage this internet sharing network.
For example, the government of Enugu State has embraced Wicrypt to empower its community.
How do I fund my account?
You can do that from the "Wallet" button in your app.
Wicrypt supports two payment methods: XEND P2P and Crypto.
Note however that your wallet will be credited in Naira.
Must I sign up on the mobile app?
No, you can also sign up on the website.
How are the WNT rewards distributed?
The tokens are distributed weekly to active users.
Check here for more details
---
8. Conclusion
We have now come to the end of our discussion on Wicrypt. I hope you enjoyed the read.
This platform employs blockchain technology to solve the traditional hitches in sharing internet data.
Now, users can get monetary value for the data they share with others. Yay!
It's your turn;
What's your take on Wicrypt? Do you think it is meeting a vital need? And what improvements will you like to see on the platform?
Please share your thoughts in the comments section below. Let's engage!
Also, use the social media icons below to share this post with your friends. Thank you!
---
Don't miss…